One of the star dishes with the onset of cold weather in autumn are soups, a spoon dish that helps warm and comfort. And if you agree but you can't find enough time to prepare them, no more excuses now, since there are electric soup tureens equipped with large capacity containers and temperature regulators. Thus, these devices allow you to prepare soups automatically and easily, without the need to use plates or induction burners, so they are also ideal for camping or caravanning getaways!
In this selection, you can find some of the best soup makers available on Amazon, sold at very affordable prices and with versatile designs that also allow you to mix, knead, mix ingredients and much more! Discover them!
Electric soup tureen by H.Koenig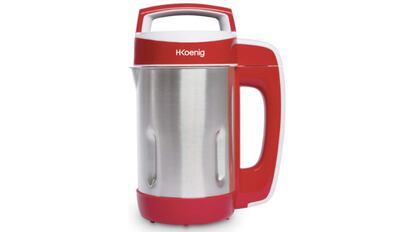 This machine works like a blender and is perfect for making soups, smoothies or blending ingredients on high power (850 watts). It incorporates a protective cover and an ergonomic handle that makes it easy to pour the preparations.
Its body is made of high quality stainless steel, it offers a capacity of 1.1 liters and the interior is equipped with durable blades. In addition, its temperature can be adjusted up to 100 degrees.
Cooking programs
The H.Koening soup machine has been designed with a system that has four cooking programs, ready and preset to automatically prepare fine soup, compote, cooked vegetables or a mixture, as needed.
Russell Hobbs Soup Maker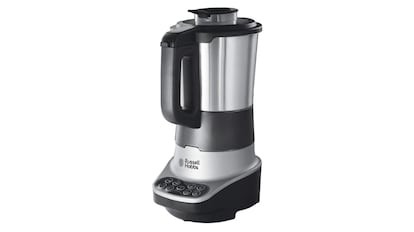 It is a food processor that can be used to prepare soups automatically, with a capacity for a total of four servings (1.75 liters for cold ingredients and 1.4 liters for hot ingredients) and can also be used as a mixer.
The machine's pitcher is made of stainless steel and includes a protective cover with a safety lock. It has eight cooking programs: thick soup, cream, sauce, boil/steam, shake, crushed ice and pulse (manual).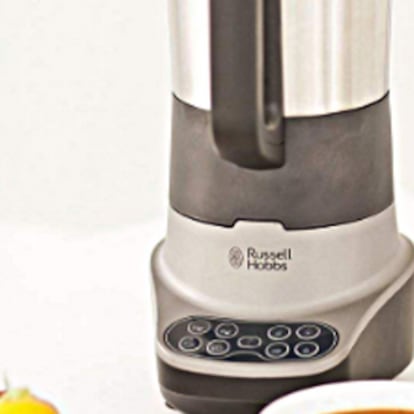 Keep warm function
This blender has an automatic function that maintains the heat for a certain time at the end of the cooking cycle, so you can enjoy a hot soup without having to reheat it.
Moulinex soup maker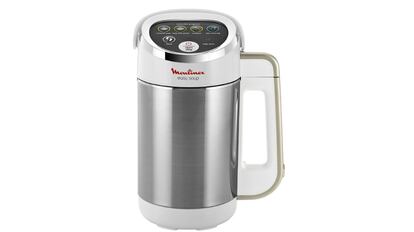 One of the best options for easily preparing soups, thanks to its versatility and the ease of use it offers. And it is that the model easy soup by Moulinex incorporates automatic program buttons on the protective cover to instantly prepare soups with chunks, creams, compotes, cold dishes or simply mix.
Its capacity is 1.2 litres, ideal for servings of two to three people, and it has been designed with two handles, four blades and a stainless steel container (silver colour). The purchase package includes a step-by-step recipe book for preparing smoothies, soups and desserts.
with automatic cleaning
In addition to automatically cooking soups, this food processor also cleans itself at the touch of a button, thanks to its 'Easy Clean' program, easy, simple and perfect to keep it looking like new!
ninja electric soup tureen
This electric soup tureen is equipped with a transparent glass jug (capacity of 1.7 liters), which allows you to see the preparation of the dishes, while enjoying great durability.
It incorporates 10 cooking programs in which pulse, pause and blend modes are combined, with the possibility of adjusting the temperature. In addition, it also has six manual settings to control its operation in a personalized way.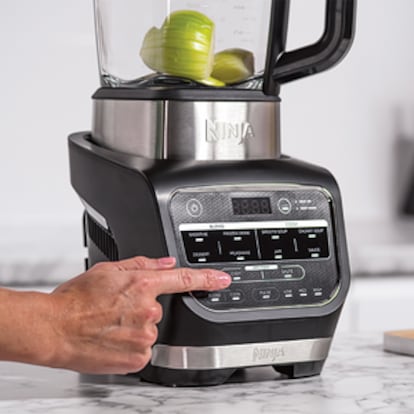 mixer function
It is a two-in-one cooking machine, since it allows you to prepare hot soups instantly (about 20 minutes) and also works as a blender (high power).
Beper soup making machine
It is perfect for preparing excellent and tasty homemade soups in just 30 minutes (approximately) and for four people, thanks to its 1.6 liter capacity. It can also be used as a mixer. Cleaning in the dishwasher is not recommended, only with soap and water.
The control screen integrated into the body shows the countdown of the cooking time and emits a sound when it is finished. In addition, it has six configured programs: compote, smoothies, mix, warming, velvety (with texture) and soups.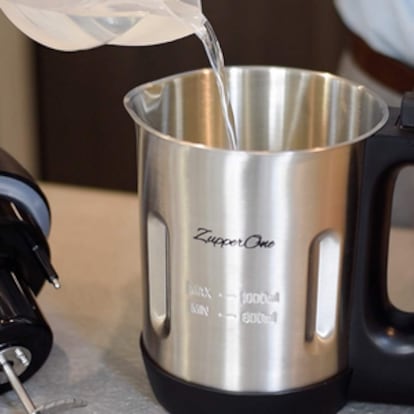 With graduated container
The container of this electric soup tureen is graduated with different measurements, perfect to control with precision and precision the quantities of water necessary for each recipe.