The homemade and traditional flavor is something that has accompanied us for generations and makes us connect with our own identity. That's why we like to share traditional, easy and quick recipes that you can prepare for any occasion.
These simple preparations are packed with flavor that will remind you of your happiest timesbecause they are often part of celebrations, big or small, or just special experiences that you want to accompany with your favorite dishes.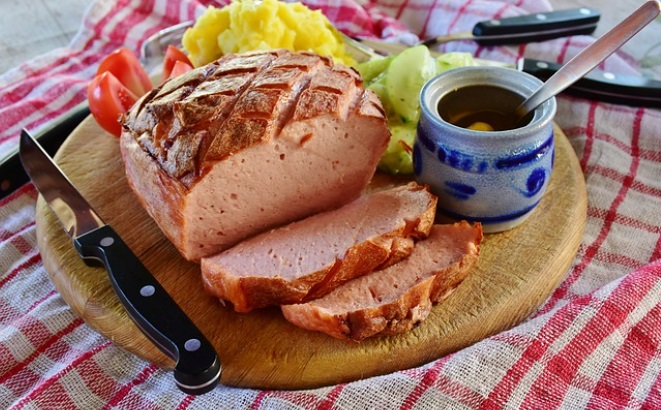 Today we want to share with you some of these delicious quick and easy recipes so you can prepare them whenever you want to connect with this pure traditional flavor and which pampers your palate and that of your loved ones. It will only take you a few minutes.
Chipotle Cream Crostini
These delicious bites are ideal to serve to your guests while waiting for dinner or simply to share a pleasant moment with friends. Recipe it will only take you 20 minutes. These ingredients are calculated for four people, so you only have to adjust the proportions according to the number of guests you want to please.
Ingredients
1 piece of baguette bread

90 grams of plain goat cheese

1 jar 453 g chipotle sauce

10 grams of cilantro sprouts.
preparation
Start by preheating the oven so it's ready for cooking. cook the crostinis. Now cut the baguette into slices thin enough to match the thickness of your finger. Place on a baking sheet and cook until nicely toasted.
Now prepare a mixture with the chipotle sauce and the goat cheese in a bowl. Make sure they are well mixed before spooning a portion over the crostinis. Garnish with a touch of coriander sprouts and presented on a decorated tray.
Delicious nopales stuffed with cheese and fresh guacamole
It is a traditional recipe which, in addition to being simple, has a unique flavor that pleases the most demanding palates. And you won't have to work more than 30 minutes in the kitchen to prepare it. It serves four people and you can serve it on any occasion.
Ingredients
4 nopal pieces

1 jar of 445 g of guacamole sauce

250 grams of panela cheese

Salt

Pepper

Chopsticks

Oregano.
preparation
Boil enough water and add salt and oregano. When it's about to boil place the nopales and let them release the slime and become soft and flexible. During this time, take the opportunity to cut the cheese into strips of generous thickness.
Remove the nopales when they are ready and let them cool a little, but not too much. Spread and place the cheese on top, sprinkle with pepper and add a pinch of extra salt. Roll up and use the chopsticks to hold them.
Arrange your nopal rolls on a nice tray or on the plate where you plan to serve and dip them in the guacamole sauce.
Nopales with guacamole sauce, served on bean tlacoyos
Could there be a more traditional flavor? This delicious recipe is incredibly delicious and so easy to make. You only need a few ingredients and about 20 minutes and you'll have a ready meal for four people. Your guests will be delighted.
Ingredients
4 pieces of bean tlacoyos

1 jar of 445 g of guacamole sauce

Salt

nopals

20 grams of epazote

2 tablespoons vegetable oil

100 grams of ranchero cheese
preparation
Take your nopales and cut them into small cubes to make them look nicer in the presentation of your plate. Blanch and set aside. Now chop the epazote and mix with the guacamole sauce. Add this mixture to the cut nopales and mix again. Set aside for now.
Heat the tlacoyos and place them on the tray where you will present them at the table. Serve on each of them a portion of the mixture of nopal and guacamole and add the grated ranchero cheese on top. Some people add red onion cut into fine juliennes to give an original touch to this traditional recipe.