[ad_1]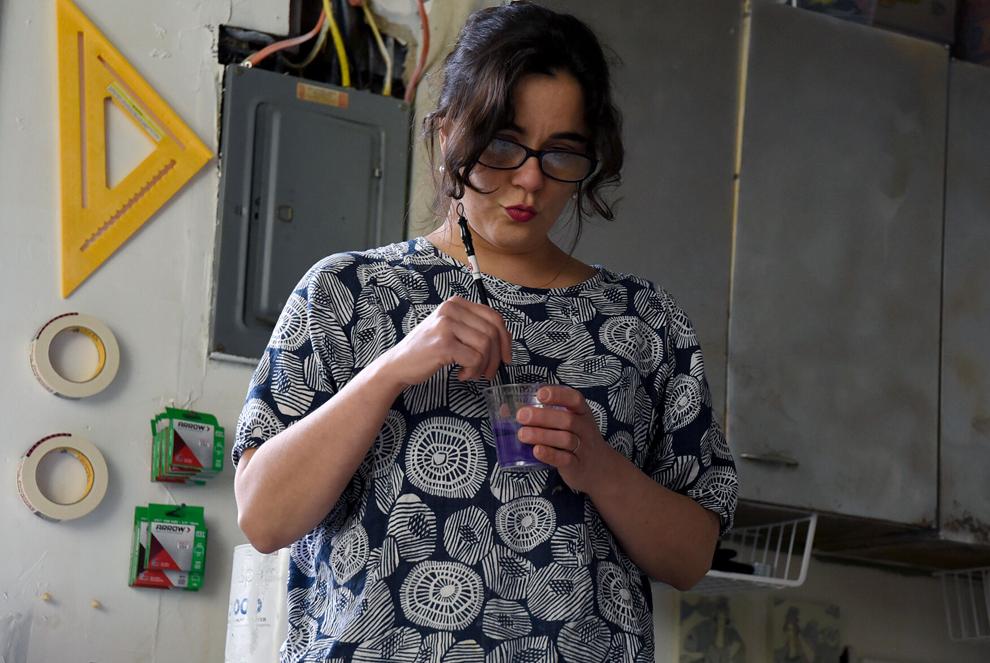 Cristina Núñez never thought about leaving Venezuela.
She loves how the weather in her home country always feels like spring and how neighbors feel like family. Her dog had plenty of open outdoor space to run free and return home in the evenings.
While she enjoyed traveling and exploring new countries, she always looked forward to returning home more than anything.
"The best part of going out was coming back home," Núñez said. "But everything changed."
Life in Venezuela
Núñez was born in 1977 in Caracas, Venezuela, and grew up there with an older sister and two younger brothers.
Like most children, Núñez loved drawing and painting in elementary school. One of her first memories is of a teacher opening the art cabinet in the classroom, revealing a multitude of colored markers and paint and an endless supply of white paper.
While most children became interested in other career avenues, Núñez never got over the fascination and fixation she had for painting when she was a child.
"I never decided I wanted to be an artist," Núñez said. "I just never stopped doing what I love."
Sylvia Chavez, Núñez's mother, remembers sending her daughter to a pottery class when she was 8. At first, Chavez thought Núñez just wanted to take the class to spend time with her friend.
"It ended up that she was very good at it," Chavez said. "They closed that studio one year after she enrolled, and the teacher told me to get something for her, because she was very good and that she was an artist."
Chavez said Núñez has always been proudly independent. She remembers her second pottery teacher explaining that her daughter would not accept help and always wanted to complete projects by herself.
Eventually, Núñez stopped taking ceramics classes and began pursuing her passion of painting.
"She would paint even the ceiling of the house," Chavez said. "She would climb up to the roof and then paint the roof."
After finishing high school, Núñez told her mother she wanted to start painting as a career, but her parents insisted she pursue an education and a college degree.
Núñez decided to study art history at The Central University of Venezuela in 1996. After receiving her bachelor's degree in fine arts, she applied for programs to get her master's degree abroad.
While it was never Núñez's plan to leave Venezuela permanently, she found herself in a difficult position.
While she could navigate the economic situation in Venezuela, Núñez did not feel secure in her home. Her house where she lived with family was robbed, and her grandmother could not receive the medicine she needed for her high blood pressure.
Before, Núñez felt safe, secure and happy in her home country. She had access to all necessary goods and medicine and didn't worry about her family's safety. She struggled to adjust to the changes happening in her country.
"If I can't feel safe in my house, then where do I go?" Núñez said.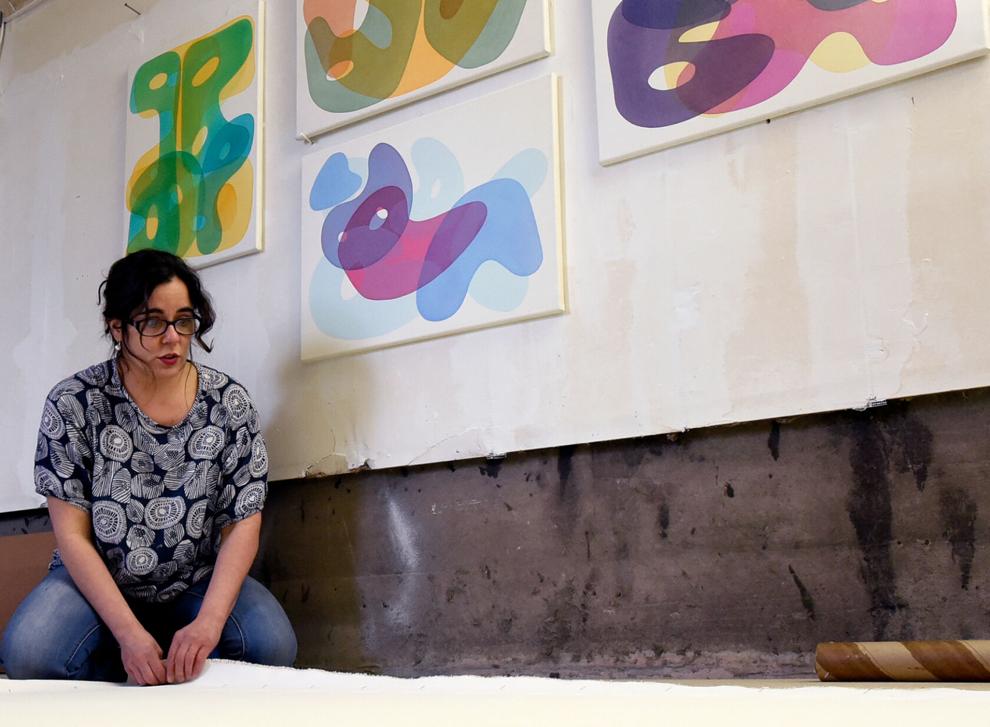 Seoul, South Korea
Núñez decided to leave Venezuela in 2015 after receiving a scholarship to study abroad for three years and receive a master's degree in painting and fine arts at Kookmin University in Seoul, South Korea.
She originally wanted to participate in a residency program in Beijing, but a spontaneous trip to Seoul to visit a friend working at the Venezuelan Embassy changed her mind.
"I had no picture of Korea or what it would be," Núñez said. "The first day, I fell in love with Korea."
Núñez said South Korea's culture was very different from Venezuela's, but that she learned to adjust to new customs about age differences and personal space.
"Everybody is very kind in every place, but in Venezuela, people touch a lot and kiss and hug," Núñez said. "In Korea…people are very protective about their space."
While studying in Seoul, Núñez discovered many art materials that weren't available to her in Venezuela such as rice paper and a variety of calligraphy brushes. She started to experiment by making art with different types of plastic and mesh.
"I like the transparency that I can do with the layers of plastic and the different colors," Núñez said.
While the breadth of materials inspired her later work, she found herself returning to oil painting, her primary medium, whenever she started to miss Venezuela.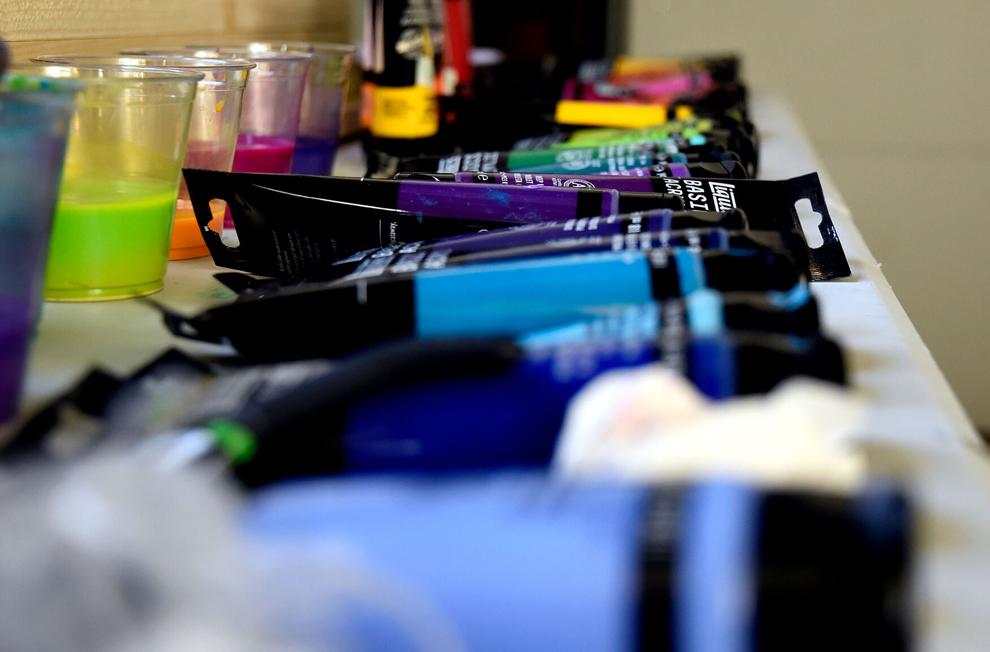 She planned on returning home after the program and hoped that Venezuela's economic and political situation would improve.
After three years, she said the situation had become worse.
Columbia, Mo.
Núñez decided to move to Columbia in 2018 after she finished her master's degree. Her brother was finishing his Ph.D. at MU, and her mother moved to Columbia to be with him. Her sister and her family also relocated to Columbia after living in California.
While they all left Venezuela at different times and for different reasons, most of Núñez's immediate family now call Columbia their home.
"It's like a miracle. We are all here," Chavez said. "In our culture, we're very family-oriented … children don't go to college away from home … even grandparents, they don't go to these senior living facilities. They stay home with their children until the end."
In Columbia, Núñez has continued to do what she does in every place she's lived — paint.
Núñez has had many opportunities to share her art with the Columbia community from painting murals to exhibitions at the Columbia Art League. Her painting collection entitled "Shades" was displayed there in January.
While Núñez enjoys working with a wide variety of art materials. She said moving multiple times has challenged her to simplify her artwork.
"Moving from one place to another makes everything else more simple," Núñez said. "For me, it's very difficult because I like to use different materials. I collect and collect and collect, but traveling and moving to Korea and then here — I had to simplify."
There were painting tools she couldn't travel with by airplane, as well as other artistic materials she could only acquire in South Korea. Moving to Columbia encouraged her to go back to basics.
Her "Nuances" collection is a demonstration of the simplicity of layered colors and abstract shapes, inspired by the art she created in Seoul by layering plastic. The viewer can see all of the individual colors and how they look when layered together.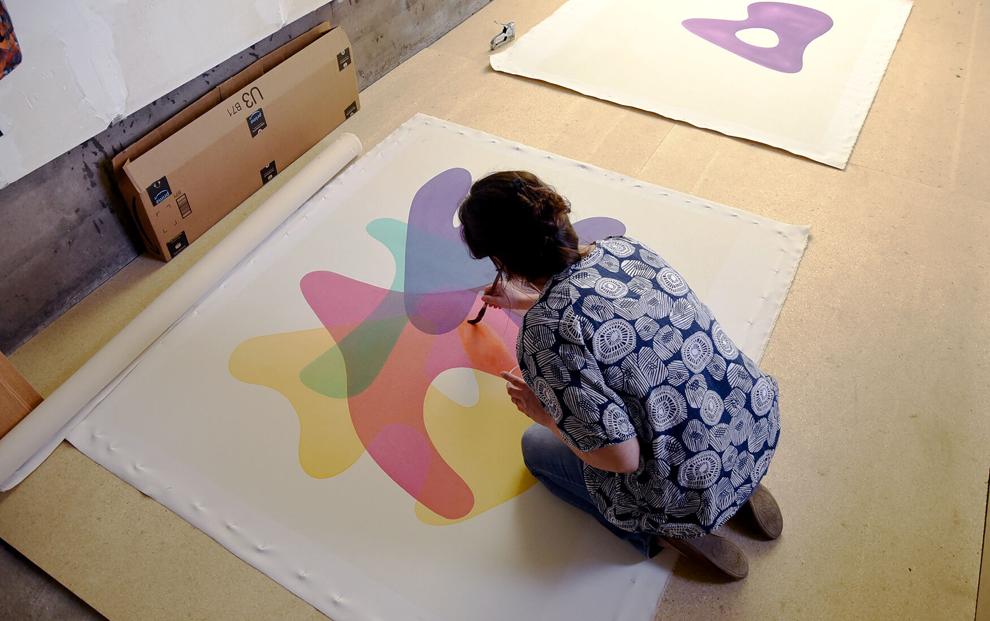 "Now I'm using the essentials. Only colors," Núñez said. "The abstract thing is to make all of the paintings I did, just in the basic color and composition."
Núñez has also painted murals around Columbia. For her, murals are a way of bringing a piece of Venezuela to Columbia and making her feel at home.
She uses oil paint for her murals, which typically depict bright flowers in a pot or vase. Her floral murals can be viewed outside of the recently closed International Cafe downtown and on a building at Four Oaks Farm .
"When I left Venezuela, I started doing flowers. I think they are the colors that I can find (in Venezuela). They're bright. The sky has a different blue, and it's all of the year, because we don't have big changes in the weather," Núñez said. "All the time, I miss Venezuela, and it's a way to bring it with me."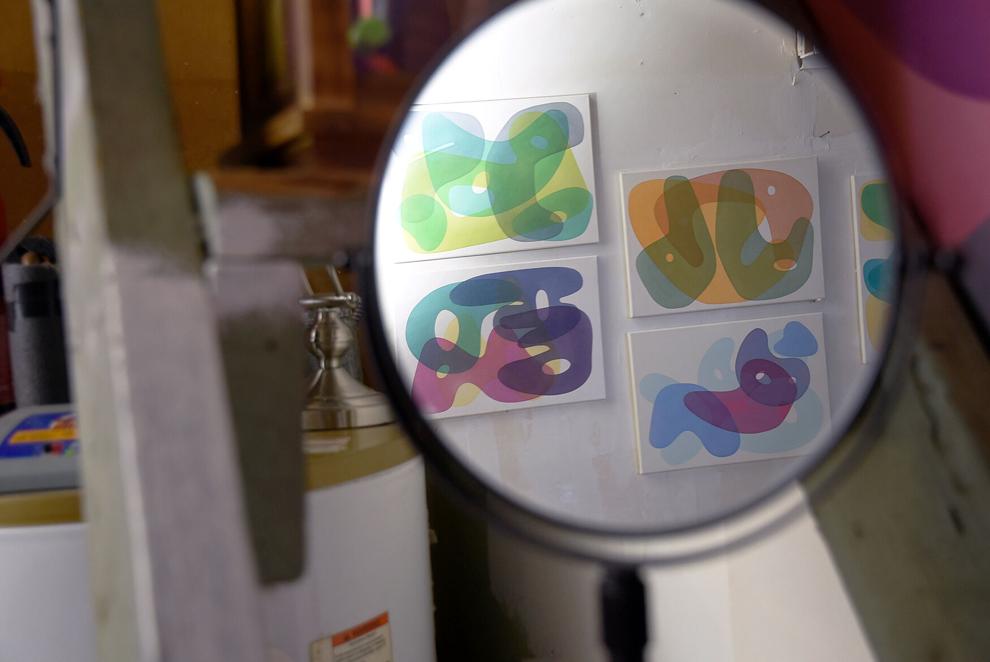 .